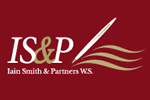 Iain Smith & Partners W.S.
Galashiels
We are a long established and substantial rural practice, based in and committed to the Scottish Borders. We field a team with a wide variety of legal and estate agency expertise.
The Firm of Iain Smith & Partners W.S. traces its origins back to the late 18th Century and, as such, is one of the oldest legal firms in Scotland boasting continuous professional service down through four Centuries.

Iain Smith & Partners, W.S. are committed to delivering high quality support and advice to private and business clients throughout Scotland.
Estate Agency: Purchase & Sales
Estate Agency: Landlord & Tenant
Commercial Sales & Leasing
Agricultural Law
Commercial and Corporate Law
Executries, Wills & Trusts
Separation & Divorce
Employment Law & Redundancy
Elderly Care & Powers of Attorney
Family Law
Personal Injury
Education Law
Court Work
Debt Recovery
Legal Aid
Collaborative Law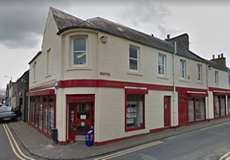 Bank Close
Galashiels TDI IBG